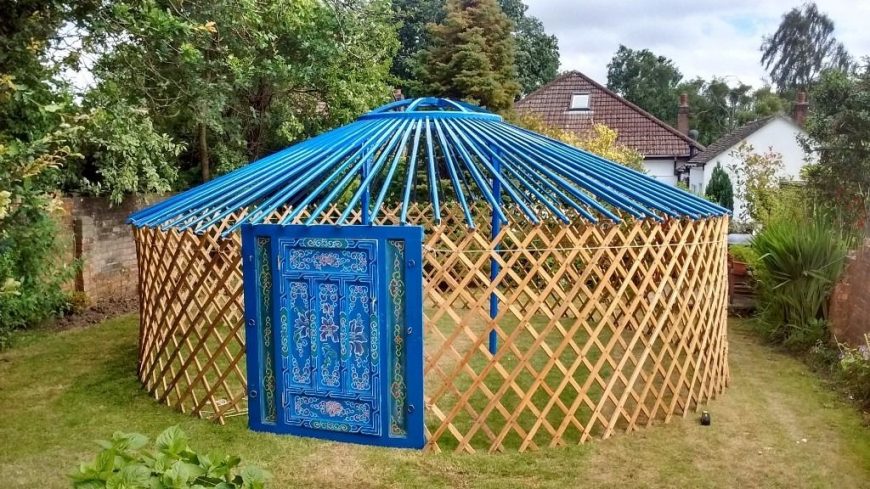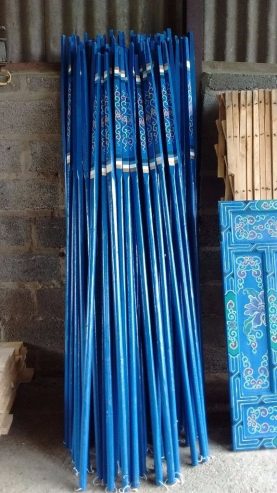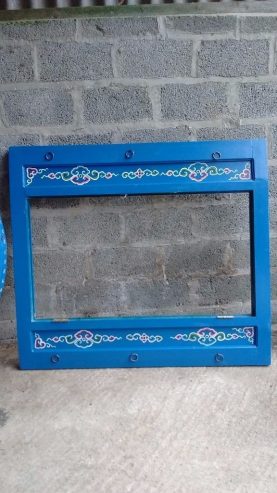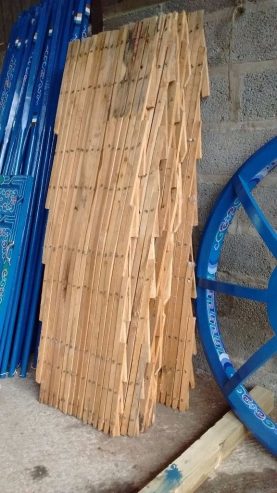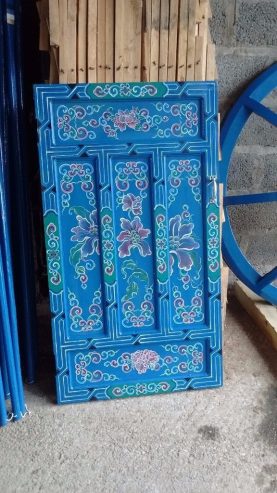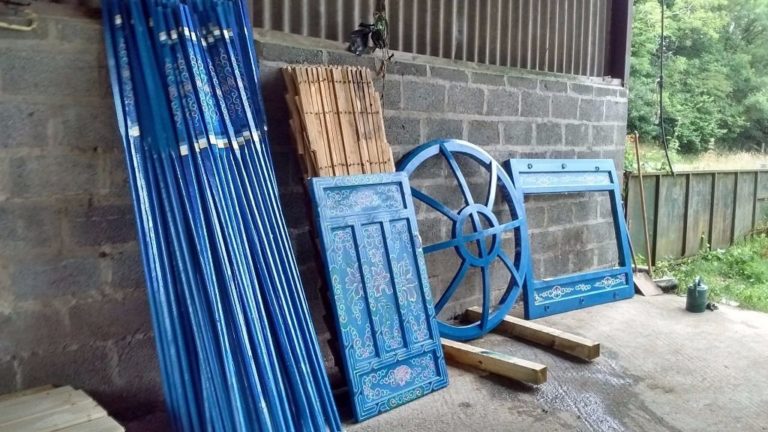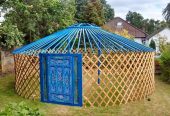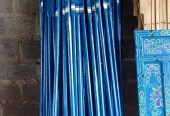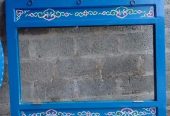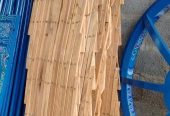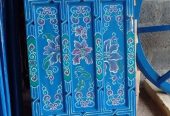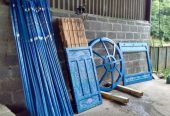 For sale is my Blue lotus Flower yurt. The yurt is 6 metres in diameter and is an authentic Mongolian Yurt which has never been used.
The covers and insulation have not been placed on the yurt to preserve them. I have included the final two pictures to show the layers of cover that are applied to the frame of the Yurt.
There is a cotton layer for the roof to improve internal presentation, and an insulating layer which covers the whole yurt. A waterproof cover is then placed over to cover the whole frame in white (I can supply green covers at a later date if required or preferred).
Each yurt is made up of :
• Bagana – Central crown supports
• Uni – The Roof Poles, 81 poles per yurt
• Toono – The Circular Crown
• Khana – Expandable Lattice walls of the yurt (x5)
• Khaalaga – The personably decorated Doors
• An Interior cotton layer for roof
• Felt Insulation layer
• Waterproof Cover – a composite, 400gm/m²
• Crown cover
• Groundsheet, Ropes and straps
Once you purchase your yurt, i will give you a full tutorial on proper assembly. I can even help you put it up, going through the process with you in person for no extra cost.
I am available by email at Sweigartlars@outlook.com for inquiries.
Price again will be $4,300 and that includes free delivery within US, international buyers are welcomed shipping will be negotiated.
Thank You all for viewing