What are yurts?
The yurt aka modern yurt, is a lightly framed living structure roofed with waterproof vinyl fabric. The walls are comprised of circular wooden lattice typically crafted from 1×2 lumber. These structures are able to scale to fairly large sizes due to the strength provided by their circular design. Traditional Mongolian yurts (Gers) are very similar to modern ones. The main difference is the building materials. These differences exist due to the sourcing restrictions of material availability and location. Modern day yurts and the traditional Mongolian yurts are built using the same round-house building technique. Additionally, they have very similar use cases and therefore both fall under the same classification of structure.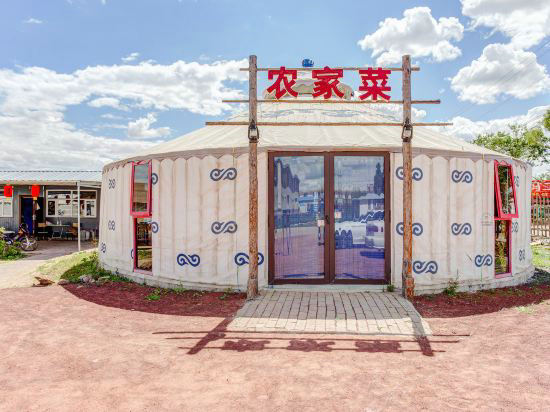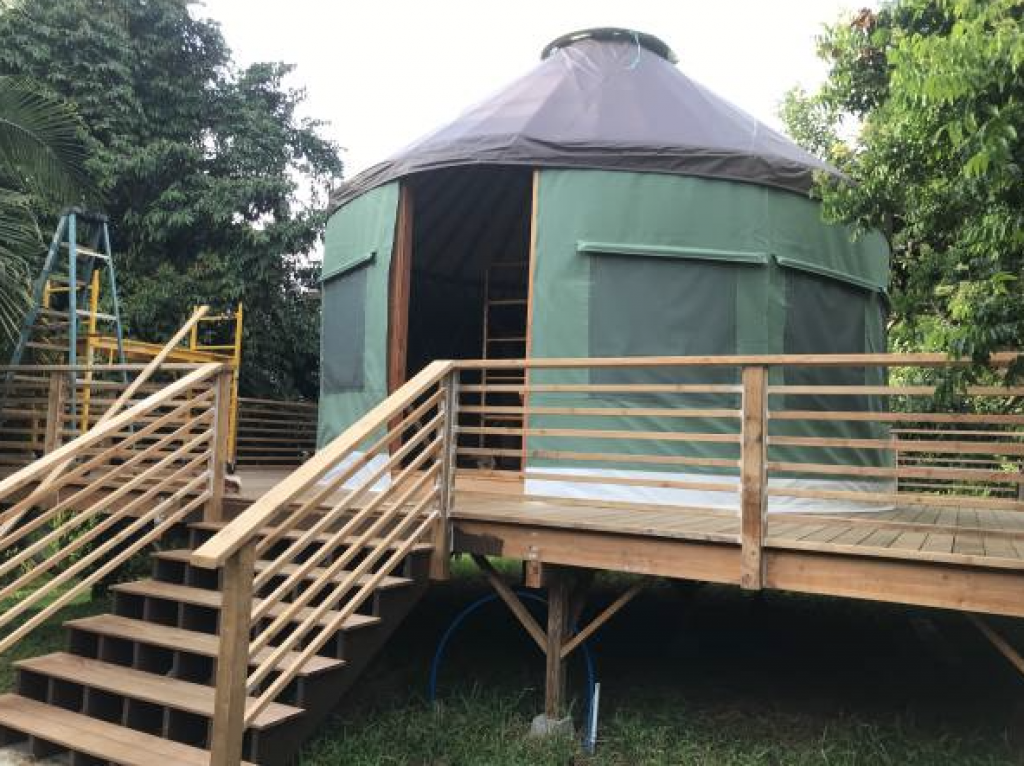 How common are they?
Modern yurts are sold commercially throughout the world primarily as an affordable housing alternative. Some do-it-yourself people have made their own similar structures with varying levels of success. The biggest obstacle that keeps people from creating their own yurts is the difficulty involved with large scale vinyl craft. These unique and trendy structures are typically made in a factory with specialized vinyl crafting tools and drill presses. Consequently, building one is not your average DIY project.
If you cannot justify building one because the cost of specialized tools, but you like the idea; there are projects on the internet made for people who want to build similar structures for less. With an affordable 3d printer, you can create your own geodesic dome frame with the same wood used to construct modern yurt frames. Since not everyone has a 3d printer, you can go here to get the above kit if you don't have a 3d printer.
Today yurts are commonly used around the world as primary living quarters and you can buy both modern, and traditionally styled yurts on this website. We have all kinds of yurts for sale, both used and new.
Buying anything online can be a stressful experience, hence we highly recommend taking a look at our FAQ section to determine if yurt ownership is right for your needs. Some yurts can cost about as much as a new car, therefore you should think carefully being buying one. There are many other kinds of affordable housing options on account of the varying climates, individual needs, and culture. For someone who does not have special skills, tools, and materials; building a smaller traditional structure may be the better short term goal while owning a Yurt may be a better idea later on.