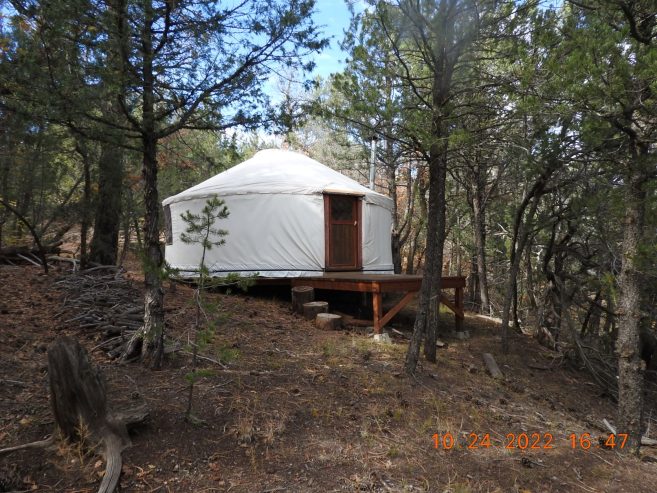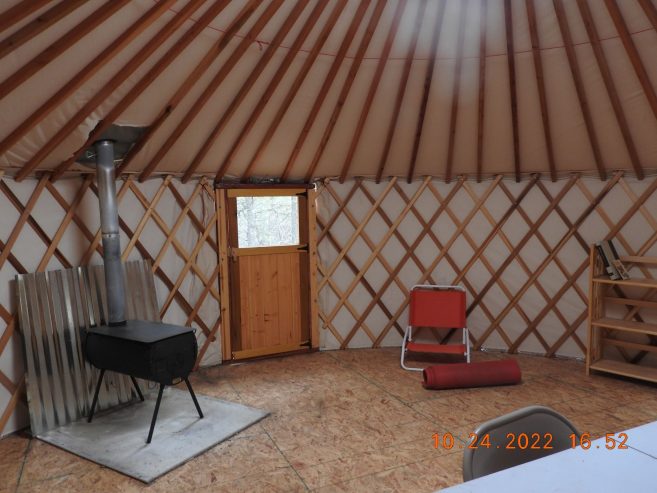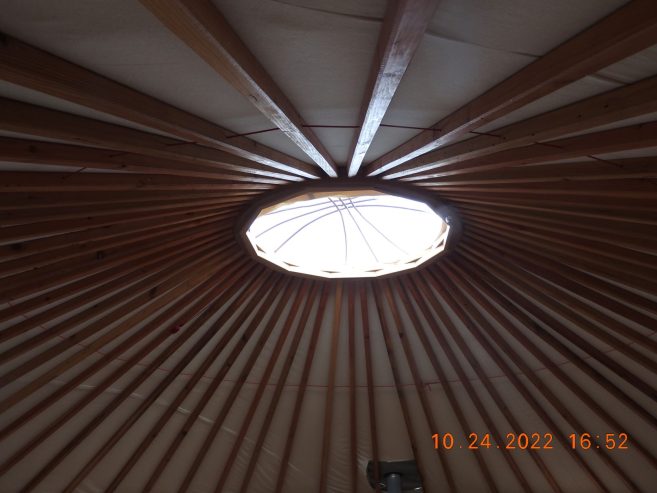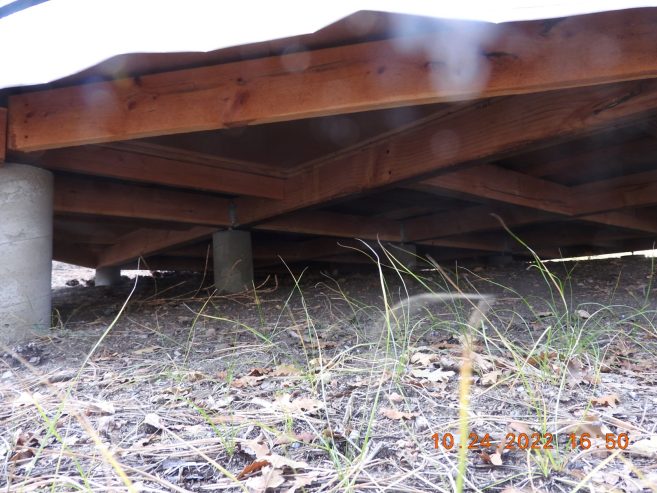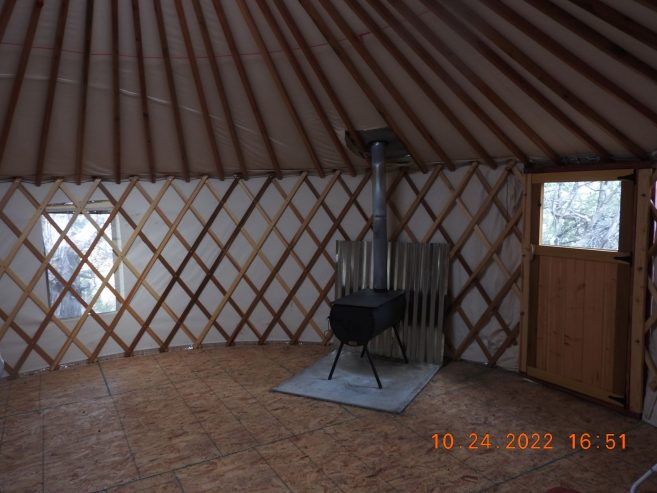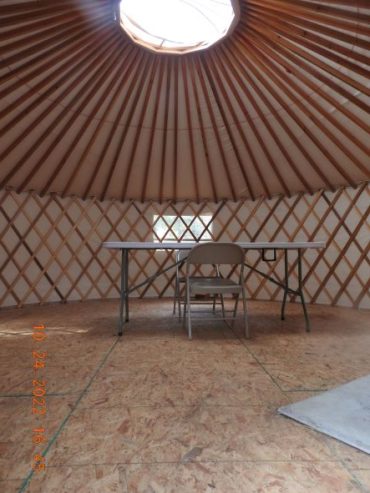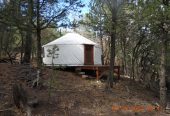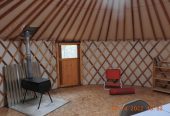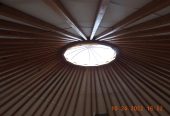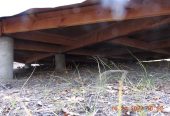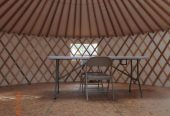 17 foot handmade yurt, built by yurtmaker and primal skills expert/teacher Joshua Sage, host of The Winter Count and Sky Earth gatherings.
Yurt is made of all natural materials and was built for us in Sept 2020. Ring, door and lattice are poplar wood. Rafters are Douglas Fir. Yurt is located in Santa Fe, New Mexico.
Yurt is built on a special platform that was made to be disassembled and reassembled, so both the yurt and platform are included. The special wood stove that was ordered to fit the yurt is also included in the price.
The yurt was minimally used as a homeschool classroom and we are selling it becasue we no longer need it. It has been kept clean and no chemicals were used in it.
Price $8500 or best offer.
About Joshua Sage (from the WinterCount website):
Primitive skills and outdoor and environmental education has been a part of my life since the mid 70's. I was fortunate enough to attend the Colorado Rocky Mountain School in Colorado, become a NOLS instructor and work for BOSS (Boulder Outdoor Survival School).
My main area of teaching at this point is yurt building and hide tanning…
Features:
Wood Stove
Yurt built on a 17 foot platform that can be disassembled and moved
3 windows (vinyl)