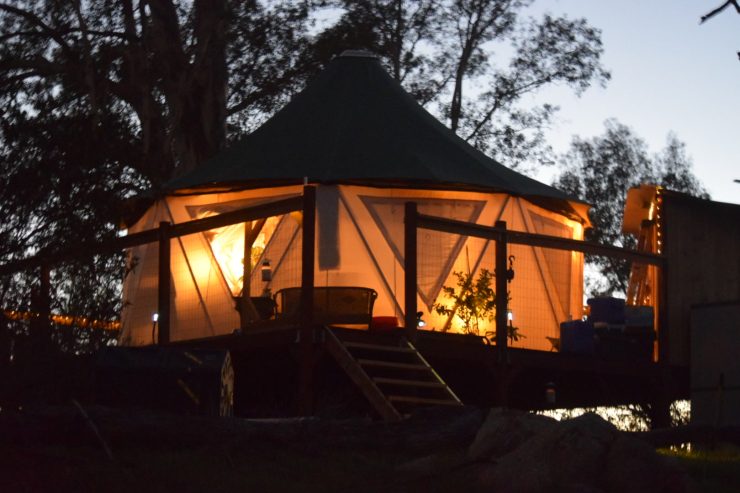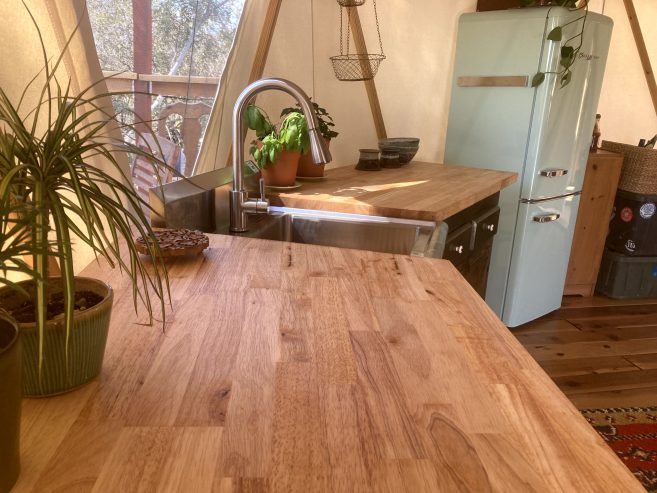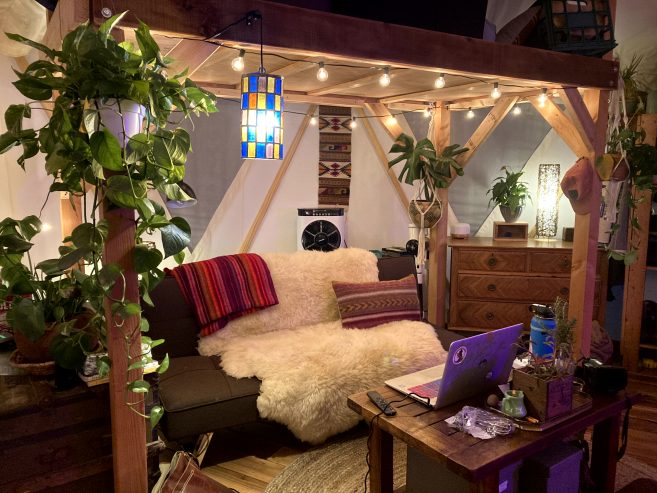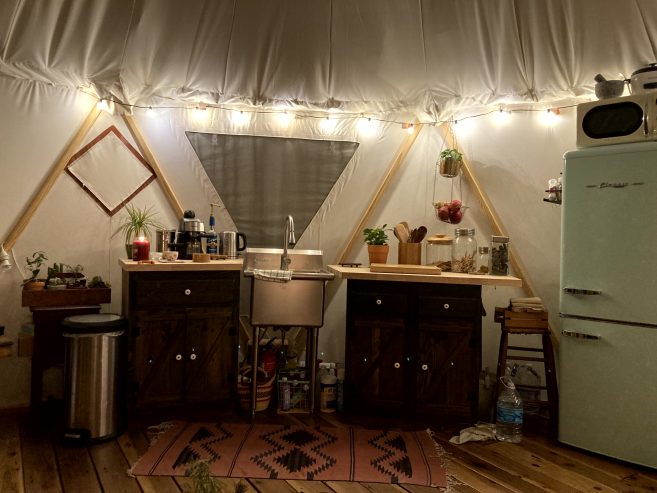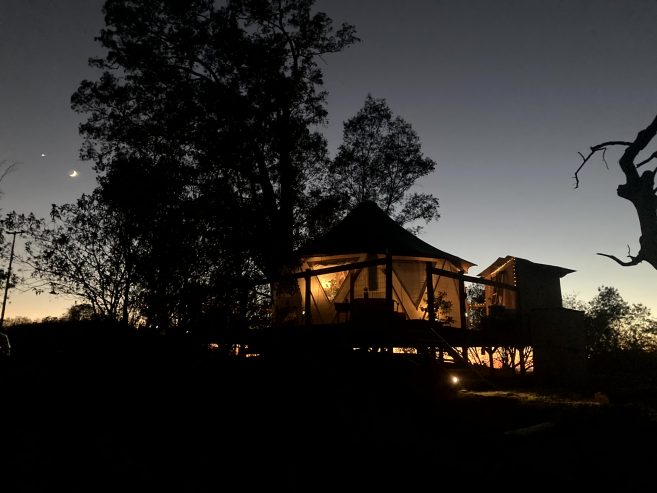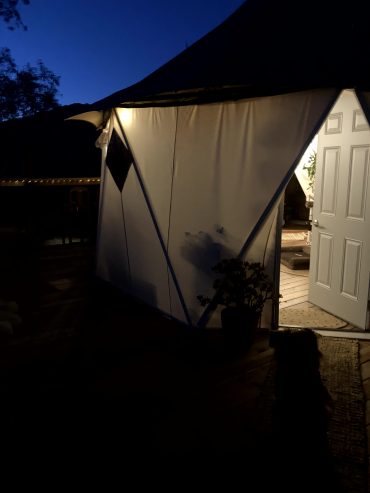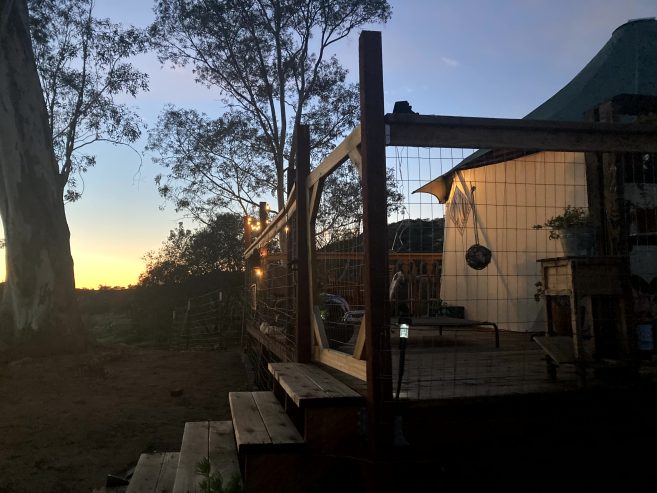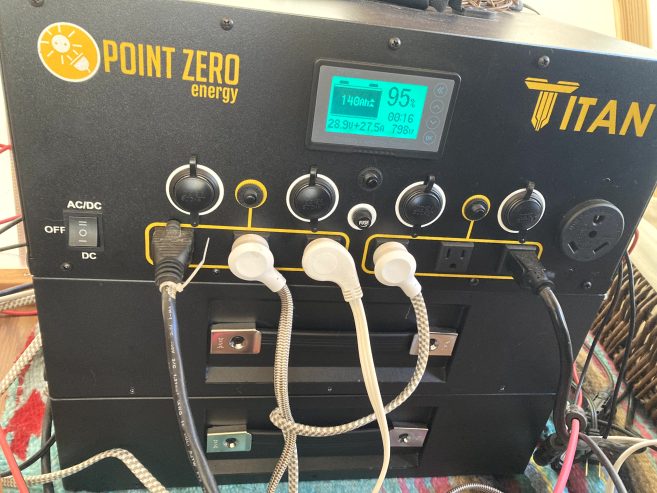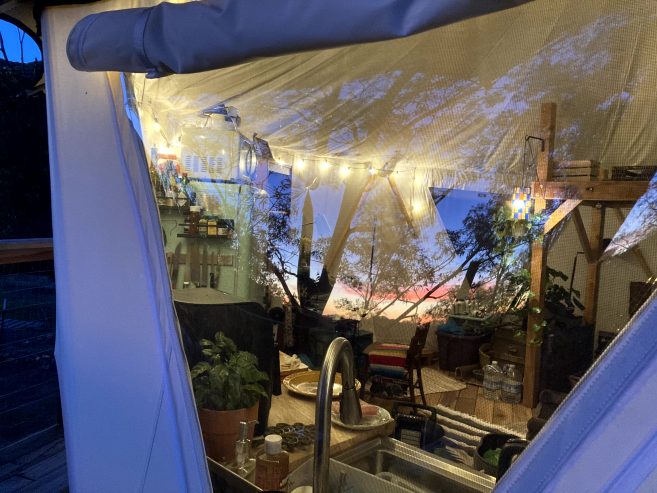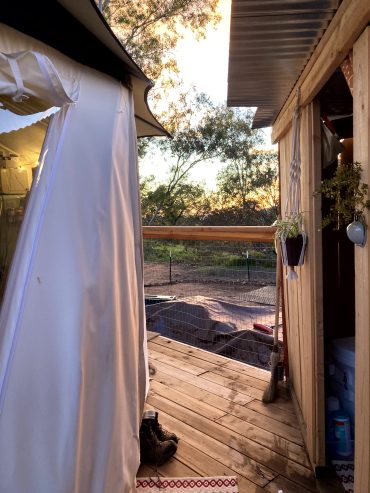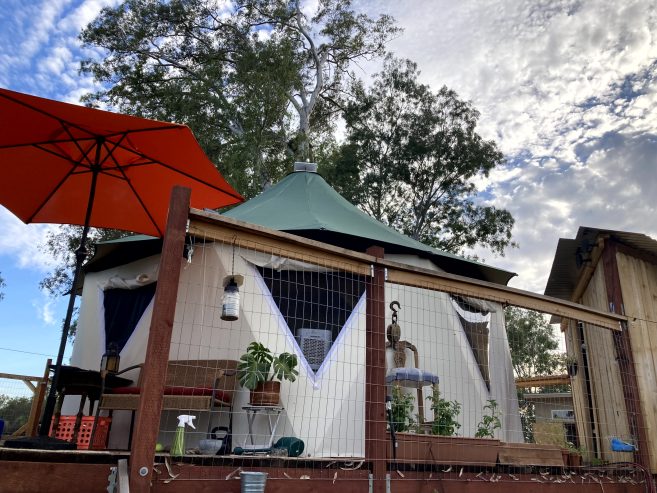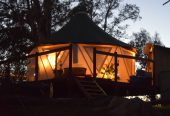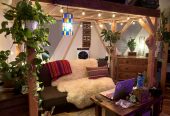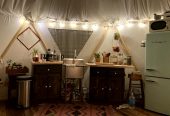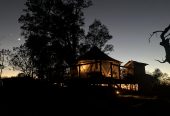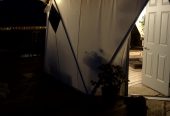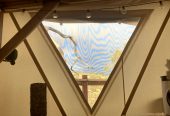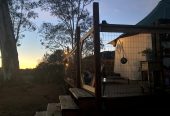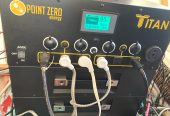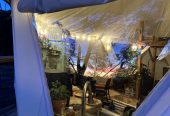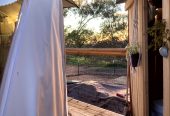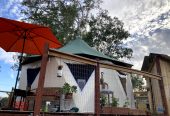 I'm selling my nearly new off-grid package that I purchased in 2021 and 2022. It includes the following:
Yurt – UltraYome design by Red Sky Shelters, 19' diameter, purchased in 2021 for $7,500. This is an incredible and more affordable style of yurt that incorporates ecodome and classic yurt structural qualities. It's beautiful, unique, and has withstood major thunderstorms and wind speeds exceeding 50mph while I've lived in it. The walls aren't as opaque as a classic yurt so it's absolutely beautiful with the sunlight inside. Setup took a day and a half with two people and was pretty straightforward. Please see the link below for specs.
https://redskyshelters.com/ultrayome/
PointZero Energy Titan 30000000
Purchased in 2022 for $3,395. Purchased additional module for $1,395. Excellent power system I've used to run all electronics including refrigerator, two air conditioning units, computers, etc.
https://shopsolarkits.com/products/titan-solar-generator?_pos=1&_sid=96715792c&_ss=r main unit
https://shopsolarkits.com/products/2000-watt-hour-expansion-battery-packs-for-titan-solar-generator-free-shipping?_pos=6&_sid=96715792c&_ss=r additional 1k module
12x 100-watt 12 volt monocrystalline solar panels.
Purchased eight panels in 2021 and four in 2022 for around $1100 total. I'll throw in all the solar panel connectors and extension cables I bought separately ($150+ value). On a sunny day these fill up the battery to 100% by 11am! It's such an awesome system.
https://hqsolarpower.com/100-watt-12-volt-monoscrystalline-solar-panel-compact-design/
Nature's Head Toilet
Comes with extra new fan. Purchased in 2021 for $995.
https://store.natureshead.net/nature-s-head-composting-toilet-with-foot-spider-handle.aspx
Hobbit Tiny Stove by Salamander Stoves
Purchased in 2022 for $700. This is the best stove on the market for small spaces. I also purchased the stand for $175 later in the year. I've never even used this! I'll also throw in the flue system parts I purchased separately for around $150.
https://salamanderstoves.com/product/the-hobbit-stove/
Unique Appliances Retro Fridge, 11.7 cu
This company specializes in off-grid appliances, so this ADORABLE fridge is designed to retain the cold with extra thick insulation. Purchased late 2021 for $995. It fits a ton, and the bottom mount freezer is more efficient than a top mount. Did I mention it's adorable? It's the ocean mist color.
https://www.homedepot.com/p/Unique-Appliances-Classic-Retro-23-6-in-11-7-cu-ft-Frost-Free-Retro-Bottom-Freezer-Refrigerator-in-Ocean-Mist-Turqoise-ENERGY-STAR-UGP-330L-T-AC/318400070?source=shoppingads&locale=en-US&&mtc=SHOPPING-CM-CML-GGL-D29A-029_013_REFRIG-NA-Multi-NA-SMART-2995903-NA-NA-NA-NBR-NA-NA-NA-MajorAppl_Refrigerators_Test&cm_mmc=SHOPPING-CM-CML-GGL-D29A-029_013_REFRIG-NA-Multi-NA-SMART-2995903-NA-NA-NA-NBR-NA-NA-NA-MajorAppl_Refrigerators_Test-71700000097325606-58700007913921074-92700071978106123&gclid=CjwKCAjwvNaYBhA3EiwACgndggCFOPalWJqtrrsQHv7G-lYhyes8SzjsXI_3SlSavudi4X8_KFrFDxoCi4MQAvD_BwE&gclsrc=aw.ds
WeBoost Home Room
Purchased in Sept. 2021 for $321.
https://www.amazon.com/weBoost-472120-Signal-Booster-Carriers/dp/B081BM99M9/ref=sr_1_3?crid=130CYNP652PWB&keywords=weBoost+Home+Room+%28472120R%29&qid=1662570368&sprefix=weboost+home+room+472120r+%2Caps%2C130&sr=8-3
I also have a nice 10×12' shed from Costco that I purchased in March 2022 for $3,200. It's brand new and yours for an extra $1,000 if you can disassemble and/or move it. I used it as my "shoffice".
I'll throw in the kitchen counters and sink setup for free if you buy the whole package. It's built to conform to the octagonal shape of the yome.
There's also an antique bathroom vanity with stone sink I'll throw in if you buy the whole package. It's already outfitted with a faucet and just needs to be connected to pipes.
There are a lot of other small things from the setup we can discuss price or may just be free with the whole package. (i.e. large roll of reflective insulation, lighting, some furniture, compost bins, etc.)
Everything is in excellent condition, less than a year old. It breaks my heart to sell everything, but I've realized I can't deal with the isolation as I lived on a large property alone. So, going back to renting, unfortunately. It'd be great for a couple of people (or a true hermit 😉), or as an Airbnb! I did a ton of research and bought the top-of-the-line items in each category. If you're not interested in the entire package, let me know and maybe we can work something out, but I'd prefer to sell it all at once.
I'm not trying to make money on this sale, just trying to pay off the debt I owe from all these purchases.
$15,000 for everything. You won't get off-grid for cheaper than this!
Pickup in Escondido, California. Please contact me with any questions. Thanks for looking and good luck in your off-grid and/or yurt journey!
Here's an article about making money on your yurt: https://www.cnbc.com/2022/09/15/millennial-lucrative-side-hustle-airbnb-yurt-near-grand-canyon.html
Features:
Yurt
Yome
Nature's Head
Titan Battery
Solar
WeBoost
Hobbit wood stove