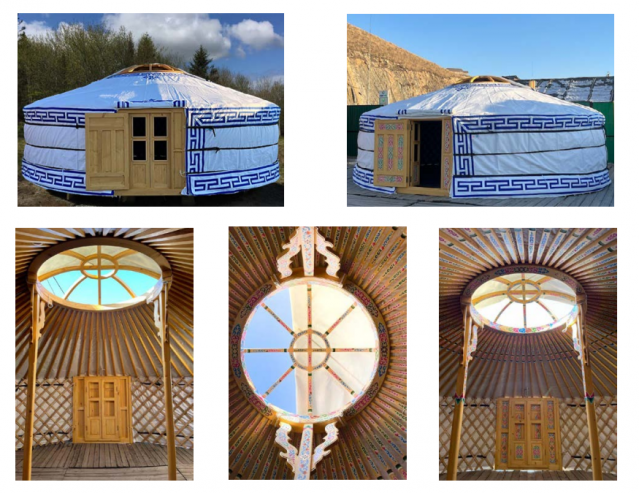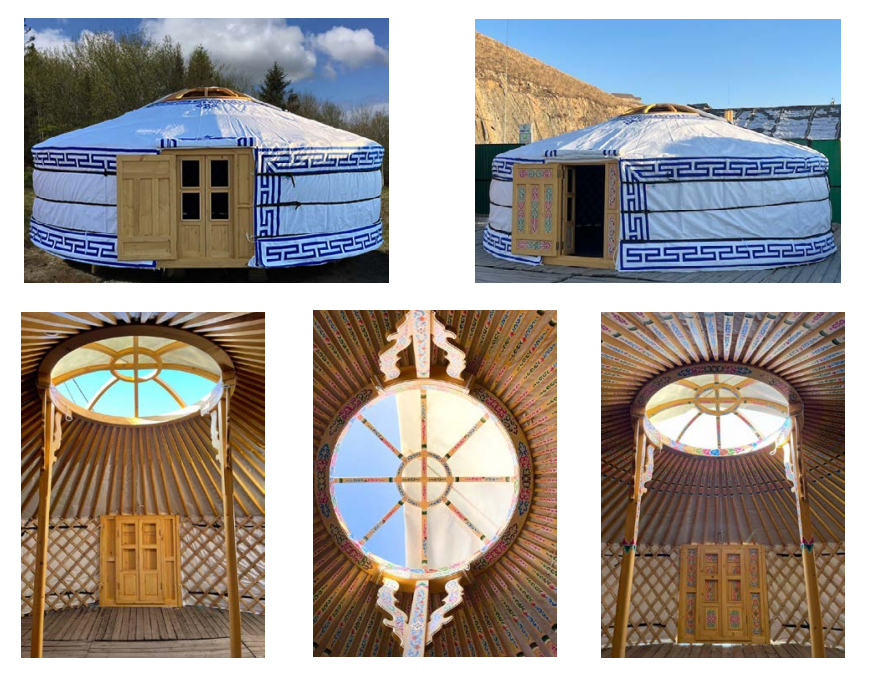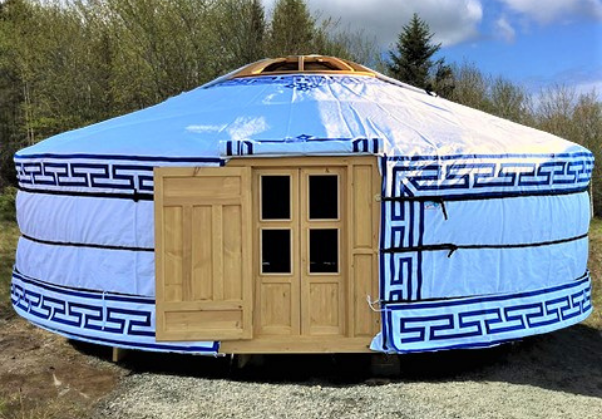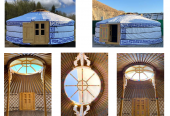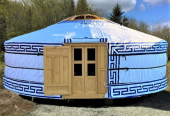 This 20ft diameter Super Ger by "Groovy Yurts" (Super has high-walls for head space around perimeter) is still in its original packaging as when it was shipped to us from mongolia in May of 2021. This purchase was made by my wife and I as we planned to establish an off grid homestead in northern PA. We did research into all the types of Yurts for sale online, and landed on Groovy as the best compromise between the qualilty of materials, the sustainability of the ethics and methods of the company, and the cost. All throughout the wait for this thing to arrive, we just could not believe we landed this nice of a product. Customer service was fantastic as well.
The township codes procedures in the location we had decided to set this up though, were not so fantastic to work with, and as we continued to try to make this into a legal permanent residence, we realized that at the place where we were in our family needs and life journey, we were not ready to either spend the necessary money, or move to the ideal location to make this work. Because of this, we are now parting with our beloved Groovy Yurt, not even unwrapped and used at all.
This Yurt 20ft "Super" Ger is natural wood finish, (we opted out of the nice traditional mongolian painted decorations; the fact we wanted to live in a yurt was strange enough to people and we wanted to help them visit us).
As we had planned to make this our home for a good while, we had ordered an extra set of felts for the northern cold weather we were planning on living in, and this also helps with the hot weather we are told, especially when the natural ventilation capabilities of the central toono are used to create an up-draft. We also have an extra set of mogolian horsehair ropes that we had stored away for replacing the natural wear and tear on the ropes used to anchor everything together.
This particular yurt has an extra door option we added that can fit between two of the wall sections to add access, ventilation, and light. Both entrances have two doors, a set of french doors with empty window frames designed to take glass, mosquito netting, or plexiglass, and a full wooden door (see photos). The dome window also is the same, with one of the qudrants fitted with a 10-inch chimney flashing segment. The rest of the dome window quadrants are fitted with clear vinyl panes which we had planned to fit them with flexible plexi glass and caulking in the future for better air tightness.
This Super Ger is designed to sit on different typees of platforms, and their website has both platforms for sale, as well as plans and suggestions for making your own to secure a draf and insect free seal around the base of your yurt.
We would like for our yurt to find an owner that will care for it and love it the way we were going to, and be able to use it to the fullest of its potential as we had hoped to.
Please email us if you would like more information!
We are located in Northern Pensylvania
=>Read more baout the yurts made by GroovyYurts: https://groovyyurts.com/
NOTE: The ad photos are those from the website, as we have never been able to set this yurt up. We have photos of the yurt in its storage location and can send these to you if you contact us for more information.
Features:
GROOVY YURT features (from their website):
-They're made of natural & organic materials.
-They're comfortable; the yurt naturally breathes.
-They're packaged, portable & uncomplicated to install.
-Their wool felts are perfect for insulating the compact structure; you'll experience warmth in the winter & a natural cooling effect in the summer.
-They're energy efficient.
-We've sold 1000+ yurts to date, which have been used in all North American climates!
0By building strong relationships with our customers, we continuously improve our product, while respecting ancient Mongolian traditions.
-We are producing the best Mongolian yurts available, using our suppliers "millenary" experience!
-We source our yurts directly from Mongolian families & teams based on the principle of fair trade.
List of useful links to the company that makes them:
Parts of a traditional yurt: https://groovyyurts.com/parts-of-a-yurt/
Link to super Ger info : https://groovyyurts.com/super-ger-20in-yurt-2/
Natural wood interior: https://groovyyurts.com/groovy-yurts-natural-wood/
Accessories: https://groovyyurts.com/accessories-yurt/