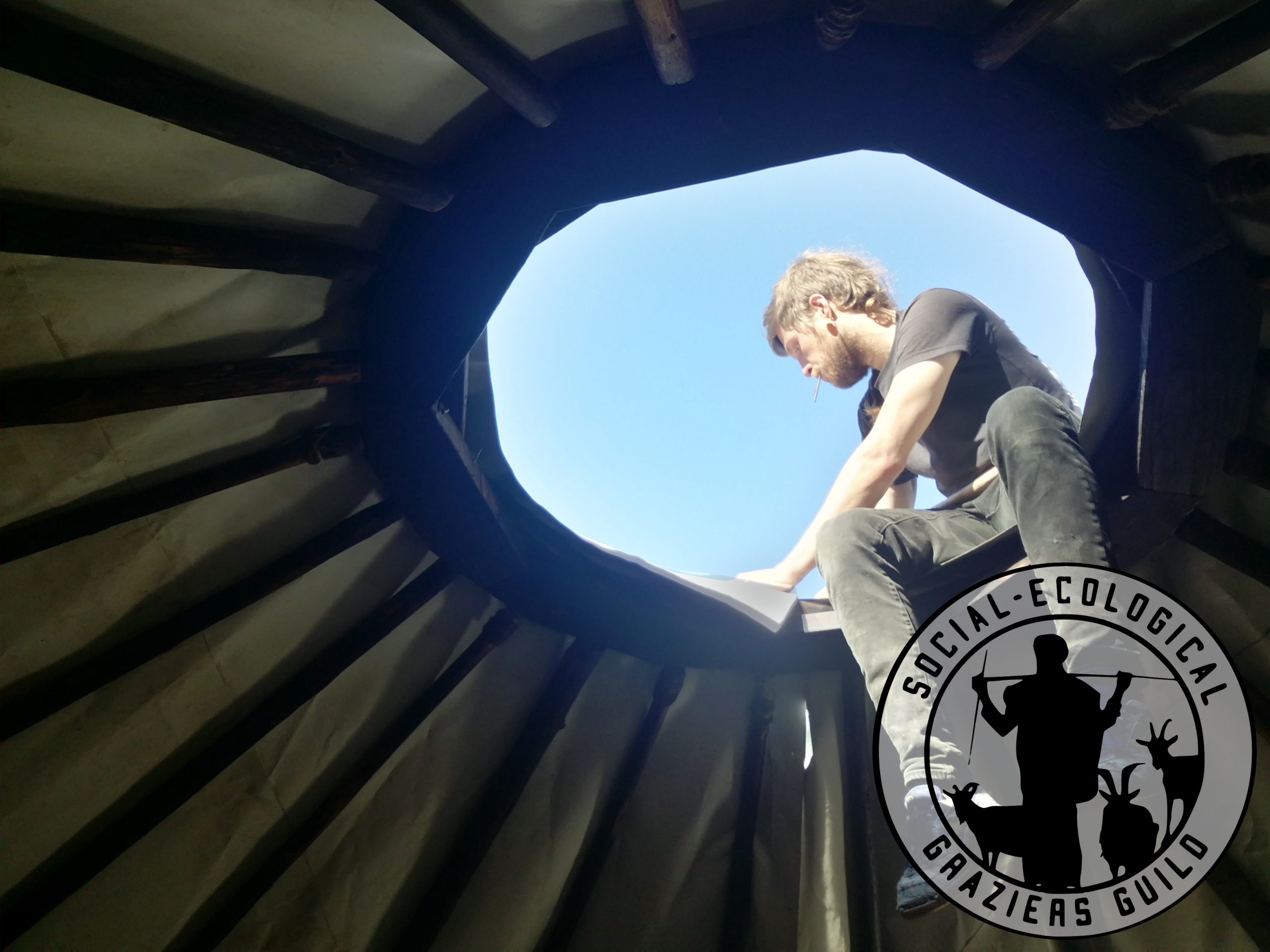 For a limited time we are receiving orders for our BRAND NEW 18ft Handmade Vinyl Covered Yurts for a reduced $5,000!
Contact us with any questions and for ordering details. We require 25% of costs as down payment and six to eight weeks fabrication time from receipt of down payment for the complete basic yurt package. According to location, affordable delivery and setup service charges can be discussed when submitting order.
Email us: segg@tuta.io
The Social-Ecological Graziers Guild's mission is to promote bioregional awareness and activity by offering Social Ecology Services across North America. We support this vision through the hand-made construction of low-impact, mobile, and environmentally-immersive housing in the form of Yurts. By building quality custom yurts and facilitating others to learn hands-on skills that support directly meeting our individual and collective needs (ie, food, water, shelter, safety, community) we empower immersive and restorative relationship with our Natural World and each other, one watershed at a time.
To learn more about our Yurt offerings:
https://yurt.goat.camp
To learn more about our other Social-Ecological Services:
https://www.facebook.com/SocialEcologicalGraziersGuild
https://goat.camp