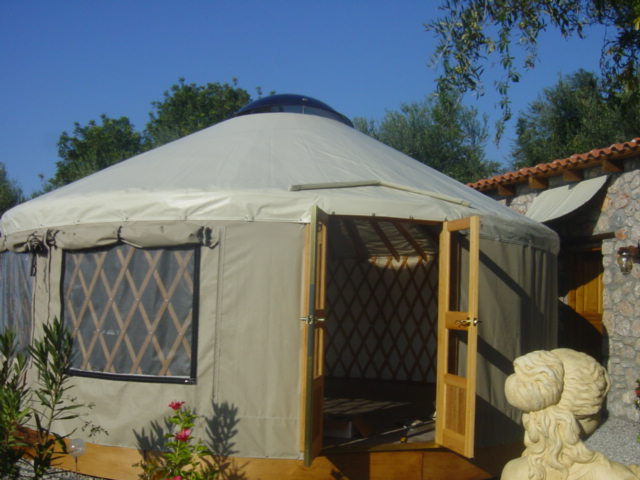 FOR SALE:
16′ diameter yurt from Pacific Yurts.
This is BRAND NEW still in the original crates.
Included Features:
Dome Opener
Fan Support
4 Glass Windows
Insulation Liners
Tinted Dome
Door with window
The side cover is "Dark Linen."
The top and valence are both "putty."
This was purchased to be used as an auxiliary meeting space for an office, but we went in a different direction after it was too late to cancel.
Attached photo is to see color selections only. The yurt itself is band new in the original crates.
Asking $18,000 or best offer!
Features:
Dome Opener
Fan Support
4 Glass Windows
Insulation Liners
Tinted Dome
Door with window