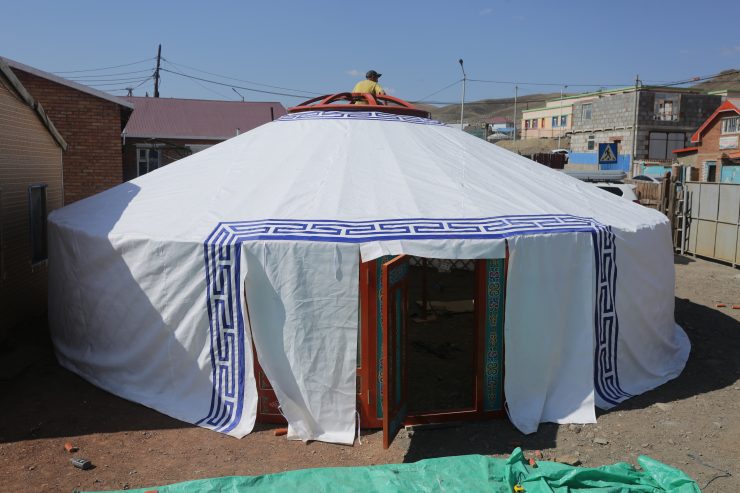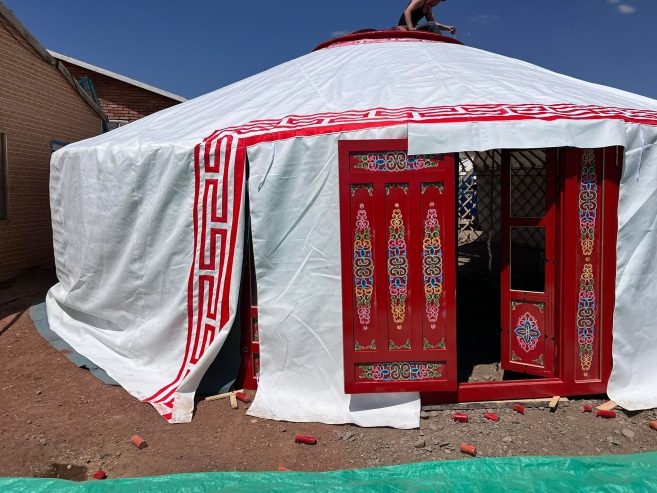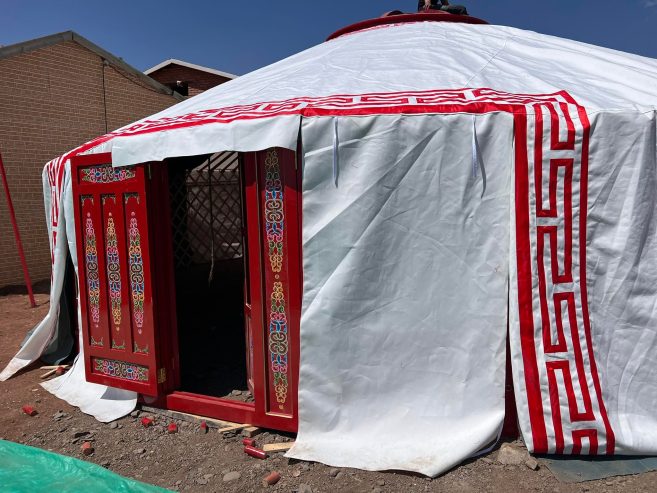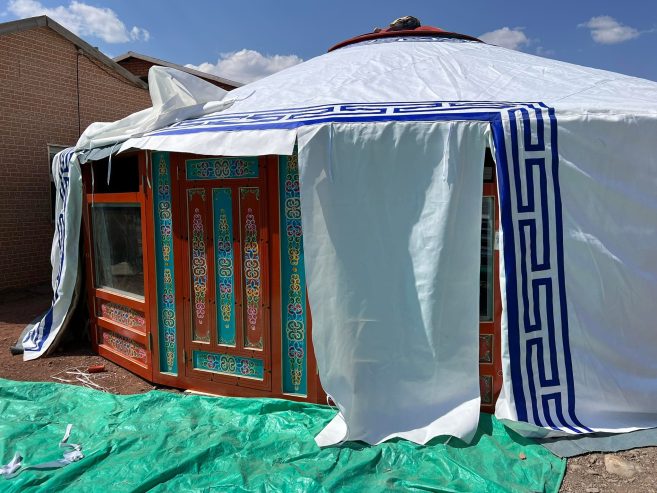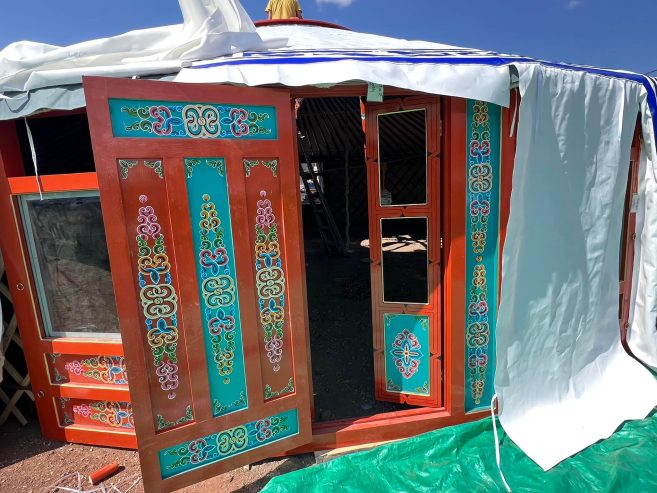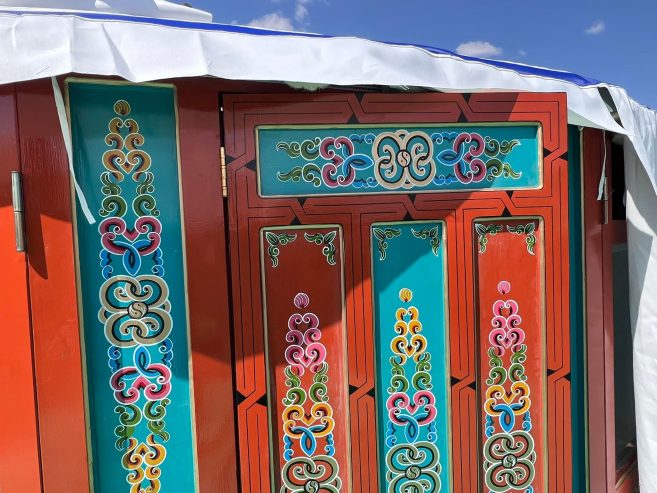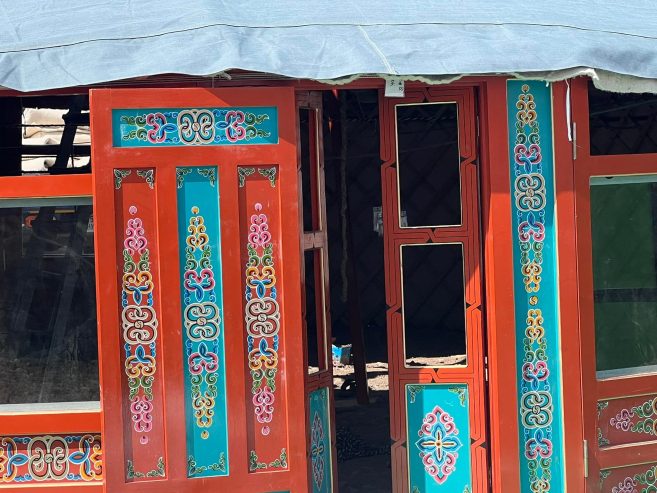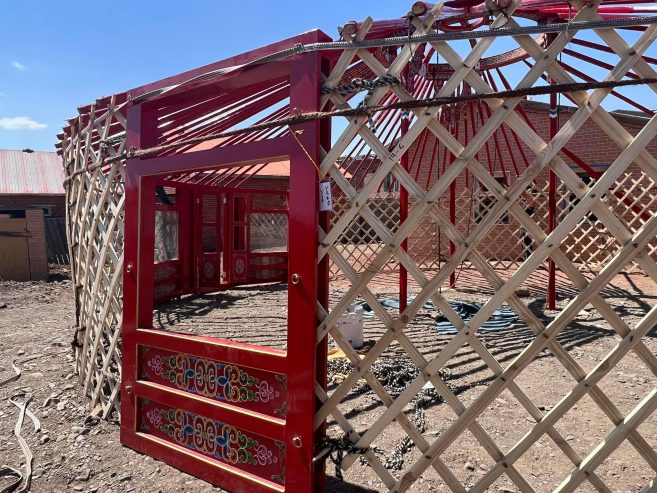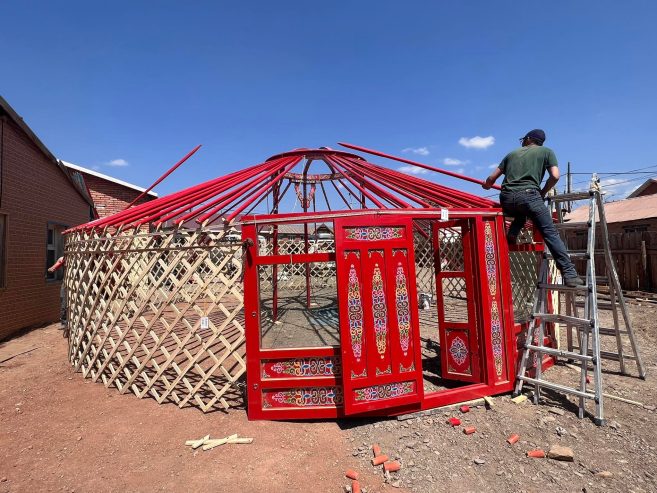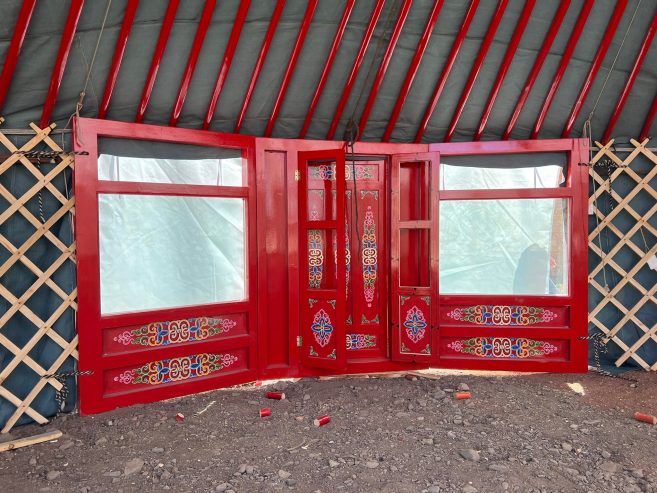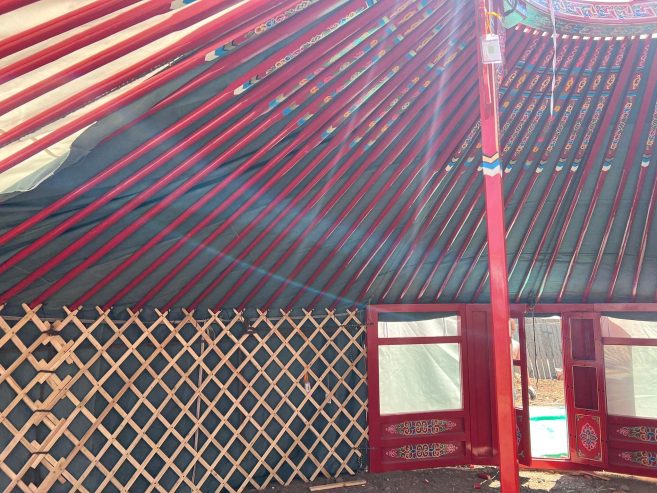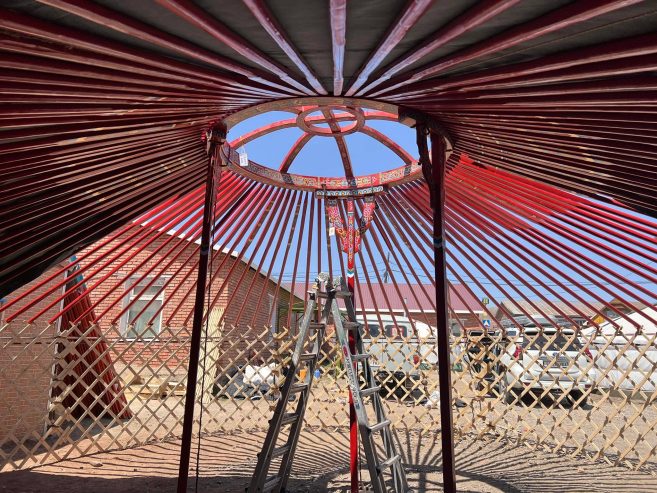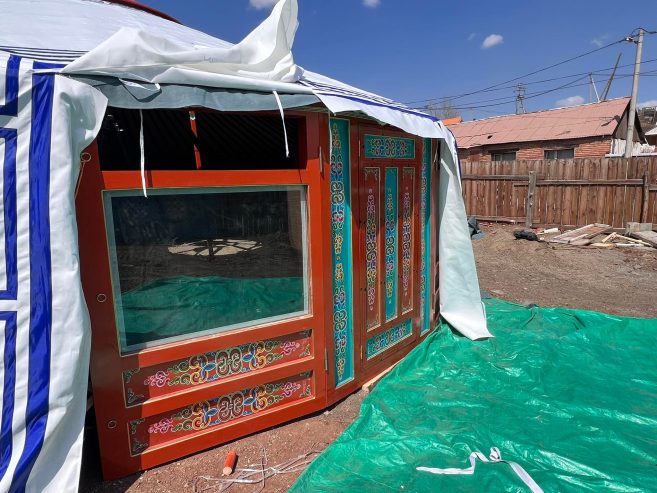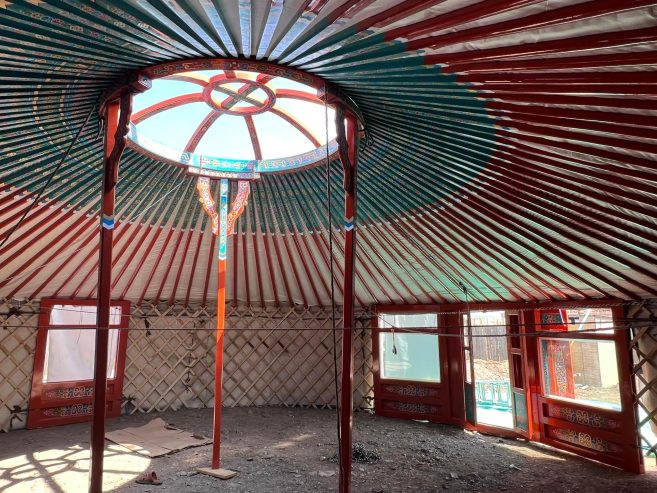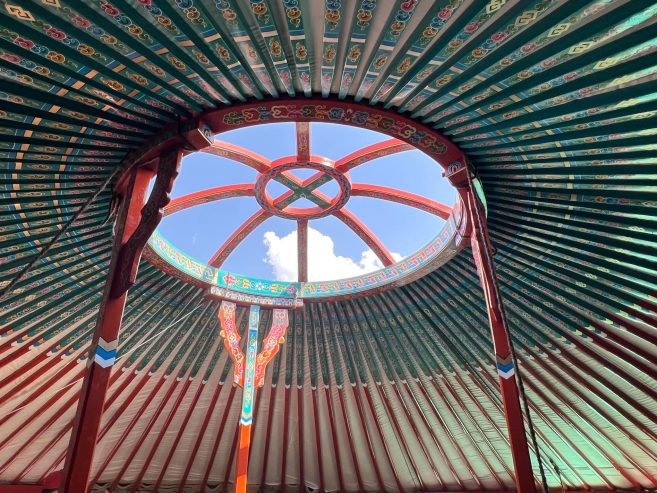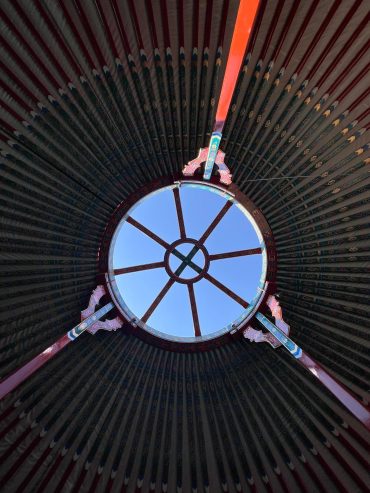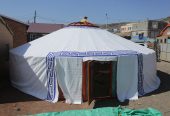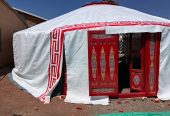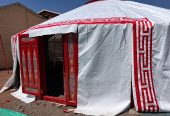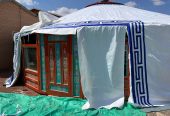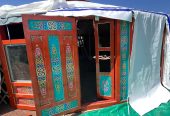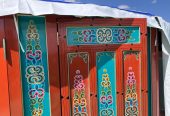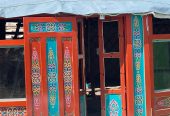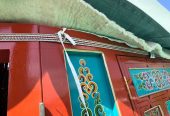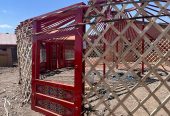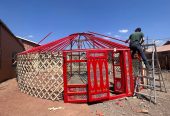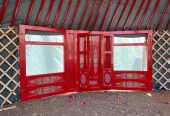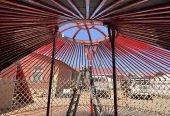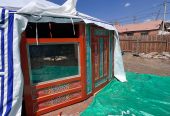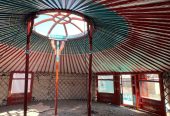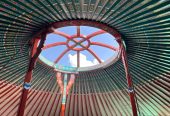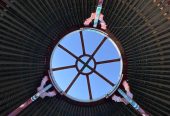 This is our largest yurt. It is roughly 615 sq. ft, about 27.8-28 feet in diameter, weighing about 2,000 pounds.
The 8-wall is best suited for a 1-4 person full-time home. It has the space to add partitions and section off rooms. It would also work well as an event space, bunkhouse, classroom, or therapeutic space. You can add windows or an extra door and extra felt as needed.
Please visit our website or contact us today for more information. Enter YURTMARKET for a 10% discount.
~~~~~~~~~~~~~~~~~~~~~~~~~~~~~~~~~~~~~~~~~~
Time tested over millennia in the coldest climates, these hand-crafted, all-natural, made-to-order homes generate warmth, strength, and beauty. Choose your color, size (16ft to 28ft in diameter); add windows and more… Reach us at 928-779-2288. The price includes delivery to Flagstaff, AZ, and can be held for help to 30 days for pick-up or delivery arrangements.
Mongolian Yurts | Gers is an 18-year-old program of FIRE (Flagstaff International Relief Effort), a non-profit (501c.3) organization based in Flagstaff, AZ, and Ulaanbaatar, Mongolia, working in rural Mongolia since 1999. All proceeds support FIRE's awarding-winning programming, currently focused on eliminating hepatitis C. A part of each yurt price is a tax-deductible donation. Thank You for your interest!