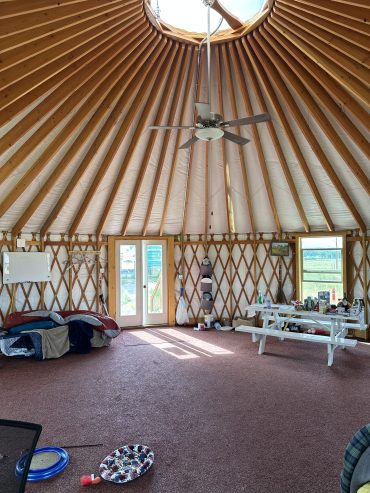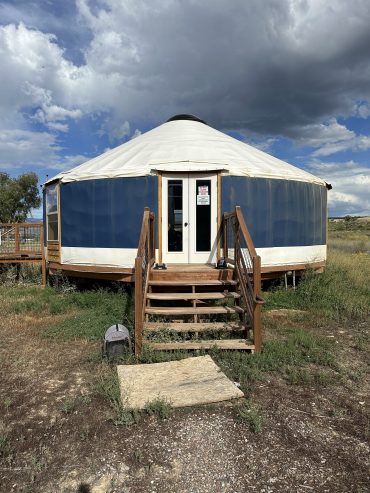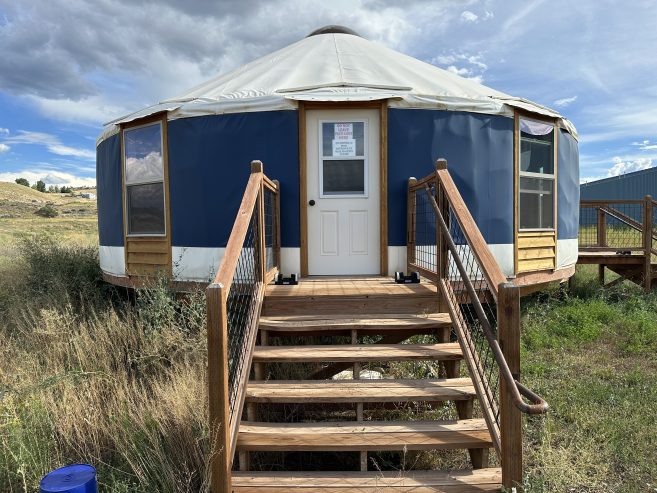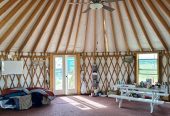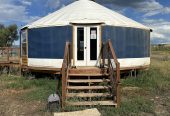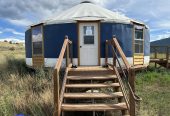 I have a 30 foot blue Shelter Designs yurt for sale.  It's been standing for about two years and is in great condition.  Everything you need is included.
Two doors – regular and French
5 double paned screened windows
operable dome
central fan with light
Helical pier foundation
Arctic insulation package (walls, ceiling and floors)
Entry stairs
The yurt is located in Silt Colorado.  You are welcome to come and see it before buying.  E-mail and let's set up a time.  I enjoyed it immensely and I'm sure you will too.
Features:
Two doors - Regular and French
5 double paned screened windows
operable dome
central fan with light
Helical pier foundation
Arctic insulation package (walls, ceiling and floors)
Entry stairs