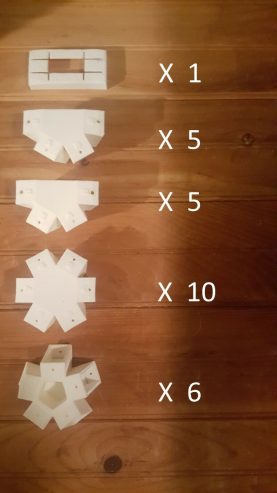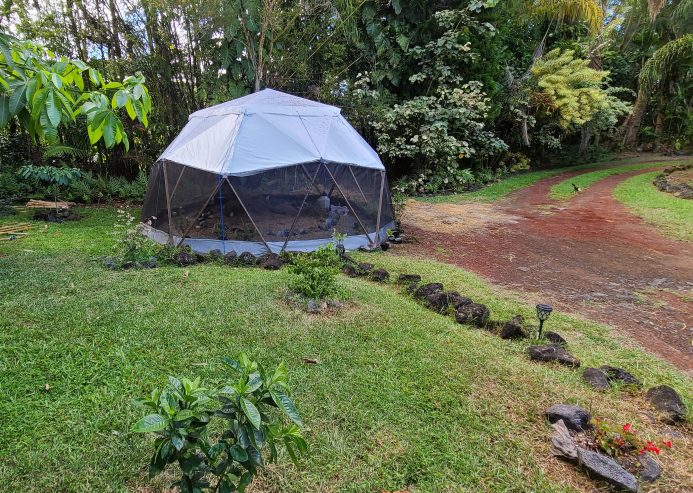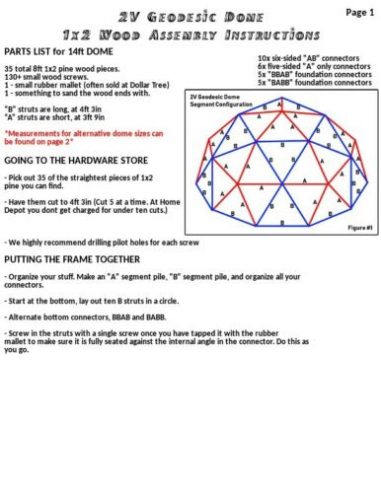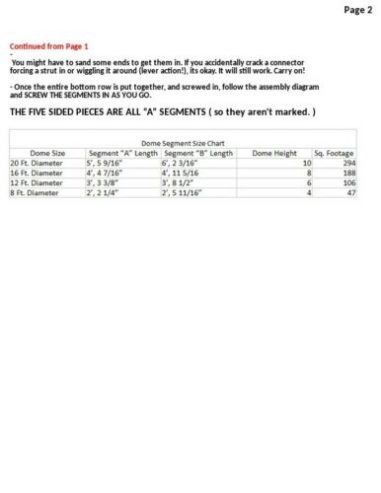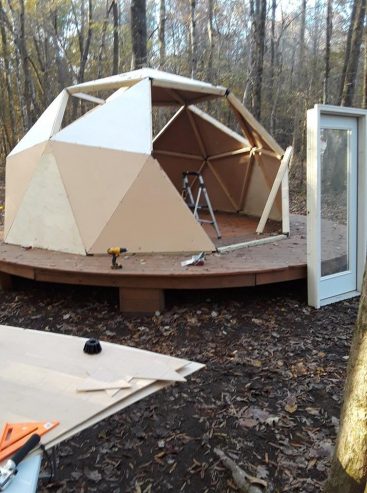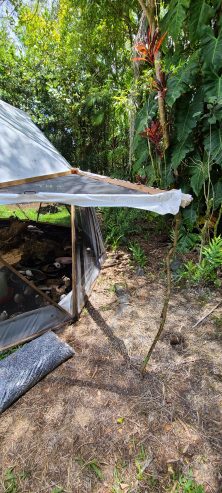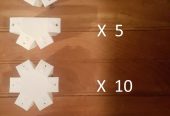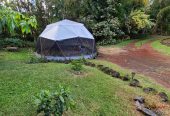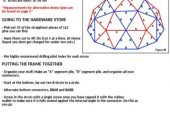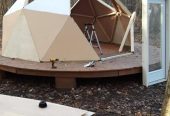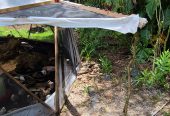 For this kit you will need to buy the frame wood at a home-depot store for $200 . The instructions lay out exactly what to tell a home-depot employee to cut the frame for you. Because the connectors super-impose all of the complex angles, you just need two variants of 90 degree cuts made on basic 1×2 wood labeled A and B lengths.
Email justchristopher123@gmail.com to inquire.
Our domes are:
Waterproof
Portable
17.5 feet in diameter by default, (tell us what size you want).
Fabricated with modern yurt materials
Easy to repair
Easy to customize
Easy to insulate.
The kits assemble with cabinet screws and roofing screws. Very portable and easy to take down. The domes do not need to be on a level platform, but we include layman plans on how to build a portable aircrete/concrete  decagon foundation.
These things can be whatever you need them to be. They are quite a bit easier to get away with in terms of permitting as well.
Features:
Waterproof roofing panels that screw
Full geodesic dome connector kit.
Complete dome construction guide
All fasteners, materials, and screws required to finish structure excluding frame wood.