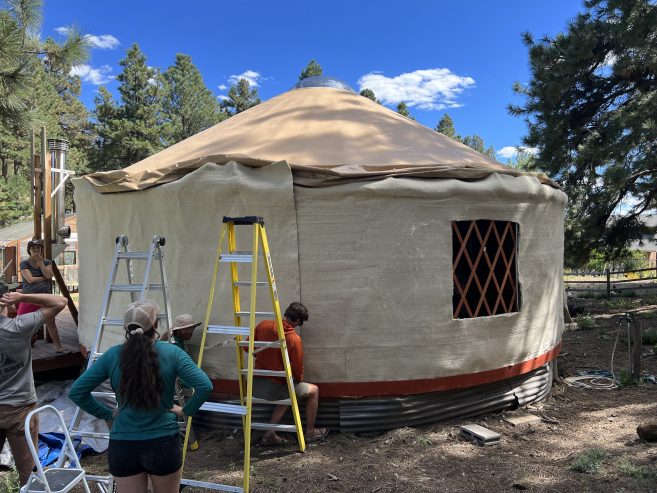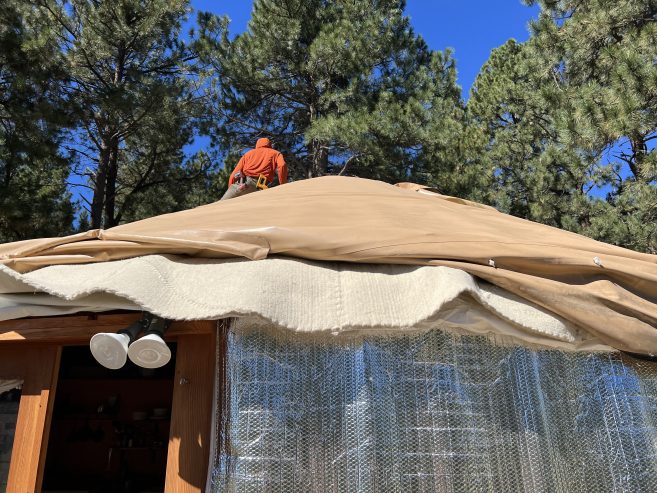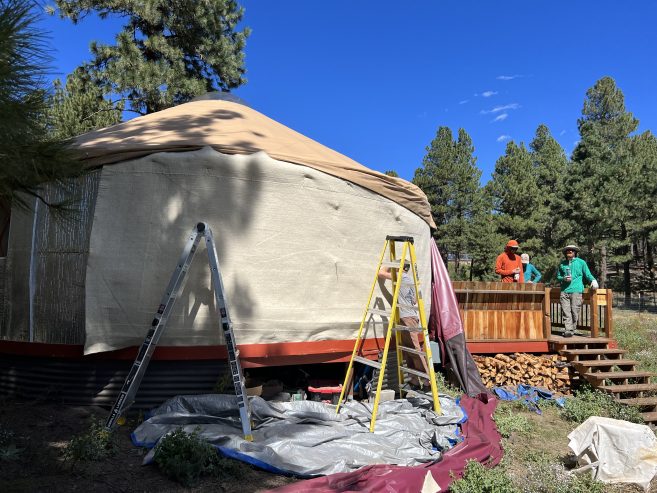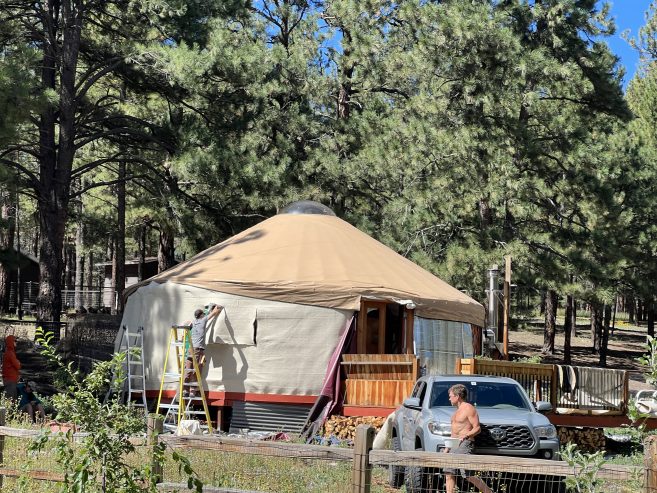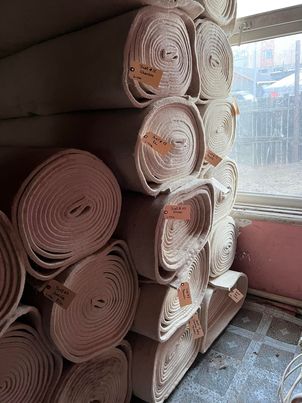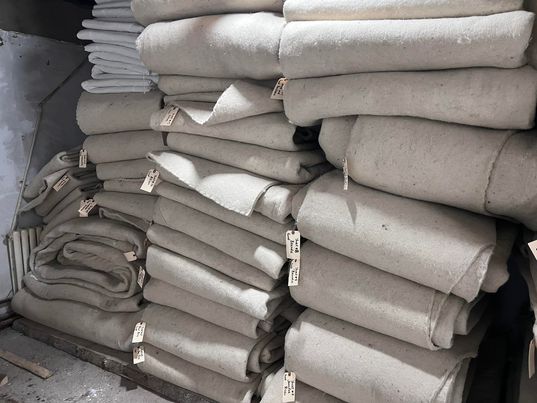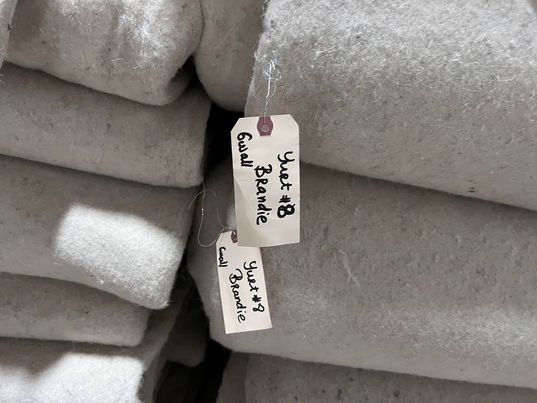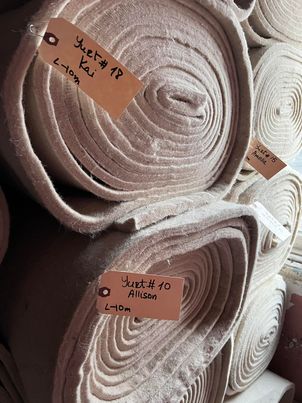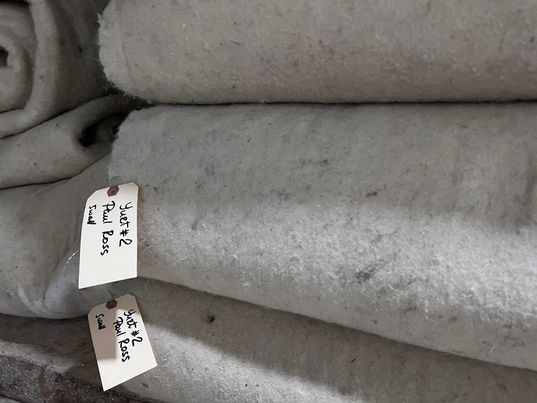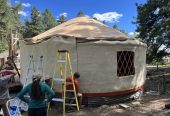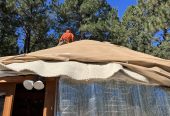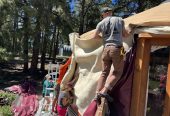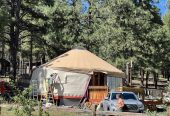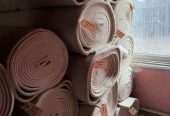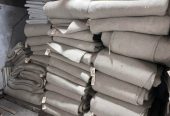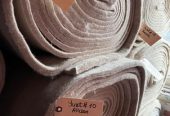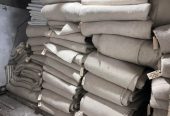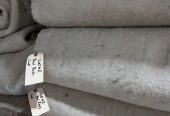 With just a few measurements from you, we can custom-make a felt insulation layer for any Yurt you might have – even western yurts! Stay warmer this winter! Contact us today!
Our 100% all-natural, felted sheep wool layer of insulation is impressive! Wool is the ultimate insulator for temperature regulation, weather, and sound. It will help keep you cool in summer and warm in winter. Mongolian nomads have been thriving in the warmth of a traditional Mongolian Yurt | Ger with felted wool insulation on the frozen Steppes with temperatures of -40º F, for thousands of years.
The felt insulation is about ½ inch thick. The roof is usually two separate, overlapping pieces. The walls are at least two overlapping pieces that tie onto the yurt frame. Depending on our window/door placement, you might have more than two wall pieces.